Is This the Best Screening Test for Prostate Cancer?
Findings from two recent studies could signal a paradigm shift in the way men are screened for prostate cancer.
In the ReIMAGINE study, a group of researchers from the United Kingdom found that half of men with apparently "safe" levels of prostate-specific antigen (PSA) below 3 ng/mL had clinically significant prostate cancers when multiparametric MRI was added to screening. The researchers, whose paper appeared last month in BMJ Oncology, also found that 1 in 6 screened men had a prostate lesion on MRI.
Meanwhile, a large Swedish population-based study, published last month in JAMA Network Open, showed that pre-biopsy MRIs combined with PSA testing after adoption of guidelines recommending MRIs led to a decrease in the proportion of men with negative biopsies (28% to 7%) and the number of Gleason score 6 cancers (24% to 6%), while the proportion of Gleason score 7 to 10 cancers rose from 49% to 86%
Researchers compared prostate MRI uptake rates in the Jönköping Region in southern Sweden over nine years — 2011 through 2018 before prostate MRIs were recommended nationally, and 2018-2020 when MRIs became commonly used.
David Robinson, MD, PhD, associate professor at Linköping University and leader of the Swedish study, told Medscape Medical News: "MRI is now standard for men before biopsy" in that country. In Sweden, which has a high rate of mortality from prostate cancer — about 50 deaths per 100,000 men vs 12 and 8 per 100,000 in the UK and United States, respectively — PSA testing is not routine. "Most men that are diagnosed with prostate cancer have no symptoms. They have asked for a PSA when they have visited their general practitioner," Robinson said. "To take a PSA test is not encouraged but it is not discouraged either. It is up to each man to decide."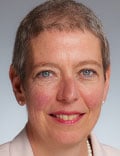 PSA screening is not common in the United Kingdom. Caroline Moore, MD, chair of urology at University College London and principal investigator on ReIMAGINE, said only 20% of UK men older than age 50 undergo PSAs tests because doctors in the UK are concerned about the sort of overdiagnosis and overtreatment of prostate cancer that has occurred in the United States since the mid-1990s, when PSA screening was adopted here.
The rate of PSA screening in the United States has declined with controversies over recommendations for screening, though they remain above European rates: 37% in 2019, down from 47% in 2005, according to a 2022 Veterans Administration study published last October in JAMA Oncology.